Our Chapter Elections
Our board members are elected for a two-years term by our members.
At the end of the year, we publish on this page the candidate profiles. Votation are held via electronic buletin.
The result is presented at the annual membership meeting.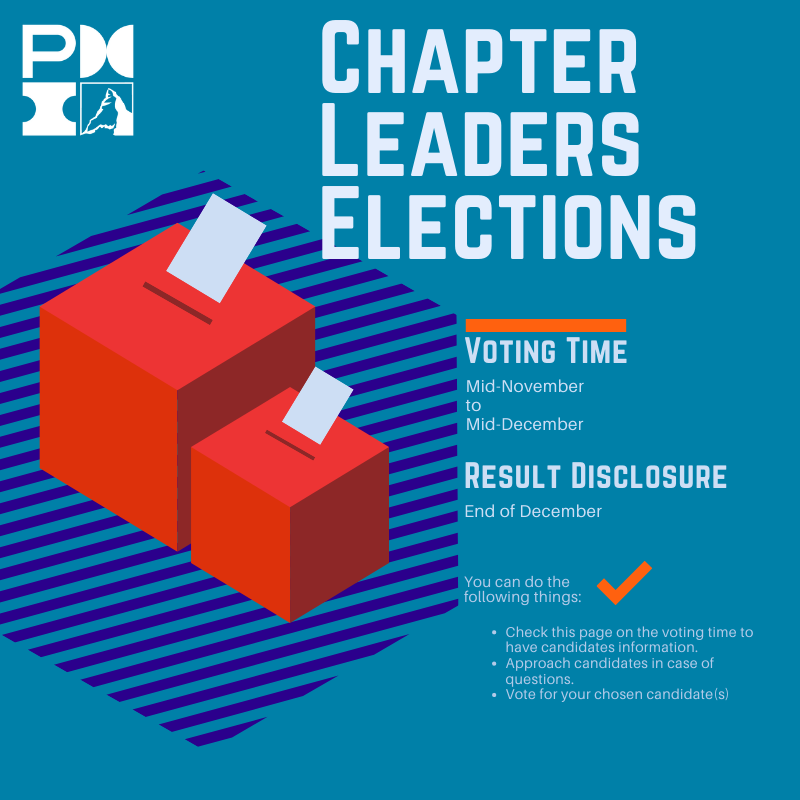 Vote the new PMI Swiss Chapter Leaders in
Elections term 2023-2024
Who is going to steer our chapter in which direction for the next two years? The decision is yours.
Cast your vote for our Chapter representatives! These are volunteers with significant responsibility for the future chapter strategy and its execution. We encourage you to take the few minutes required to study their profiles before you vote.
Each PMI Switzerland Chapter member will receive a notification which will include the link to vote, username and password. Voting will be possible btw. November 13th and December 13th 2021.
A big applause goes to our candidates, to the remaining volunteers and to all voters! Together we can make ideas a reality.
The Nominations Committee: Alp Camci, PMP, and Elena Milusheva, PMP