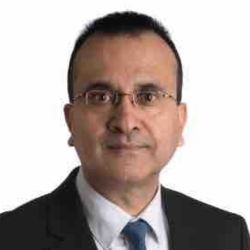 Sandeep Garg, PMP®, P.Eng.
Project Director at Holcim
Responsible for supervising, performance tracking and supporting engineering managers and project teams on multiple large projects of the Holcim Group. Extensive experience in the fields of project management and engineering while working on projects in all regions of the World. Till date managed an investment portfolio worth about CHF 2.0 Billion.
I am passionate about decarbonizing the construction industry.
Presenting
Breakout Session: Decarbonizing buildings for a net-zero future
Holcim's Transformation Journey to decarbonize building across its entire lifecycle to build a net-zero future that works for people and the planet covering the following main topics:
Transformation Strategy
Megatrends Driving Construction
Accelerating Green Growth
Circular Economy
Reducing Carbon Footprint
Learning out comes
In this workshop, we will learn:
Organizational Transformation with relevance to PMI's Brightline Transformation Principles
Impact of Organizational Transformation on Project Portfolio and Required Skills
Importance of Decarbonizing for a Net-Zero Future