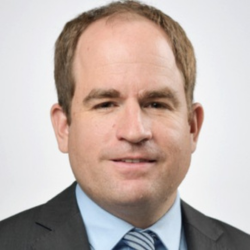 Stefan Isler
Senior Consultant - Projects4P and R+R Burger & Partner
Stefan has more than 18-year experience in project driven positions in a multinational industrial environment. He has successfully held positions in sales, product and project management.
He has a broad cross-cultural understanding and worked in Spain, Brazil and Switzerland as Head of PMO at Schindler Group he was building up a multinational strategic PMO covering product development and market introduction projects.
Stefan Isler has a background in Management and Production Engineering. He is an active member of the PMI and holds a PMI-PMP / SCRUM Product Owner and SAFe Agilist certificate.
Stefan Isler is a co-founder of Projects4P and acts as senior consultant in the project management environment.
Transforming Project Management into a Business Excellence Function
Introduction and Application of the 4P House concept which change the focus from single stand-alone initiatives to a holistic and systematic approach to build a robust project management landscape (closely linked to the PMI Talent triangle).
Let's build together the 4P house during this session within an initial presentation of the concept followed by the construction and visualization of the 4P house within your professional activity.
The learnings from this session are the following:
Why it's crucial to embed single initiatives into a holistic framework to achieve Business Excellence.
The critical prerequisites for being able to build a robust landscape (Conflict requirement vs approach)
How the understanding and building of the PMI core competencies are key to scale project management capabilities within an organization.
What are triggers that impede the further development of project management as a discipline in organizations.
The session is structured through the 4P House concept. It is enriched by practical examples linked to the PMI talent triangle skills.