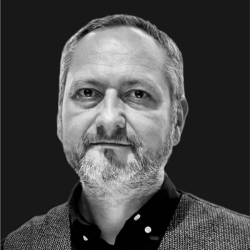 Florian Ivan
Managing Director, Rolf Consulting
Florian is a seasoned consultant and trainer who is dedicated to enhancing organizational performance through project management. With over 20 years of experience, he has served in both operational and executive positions for various IT and consulting firms.
Since 2011, Florian has been the managing director of Rolf Consulting, a consultancy that helps customers become more agile. Before this, he worked as a Programme Manager for Microsoft Corporation, where he managed software development and IT infrastructure projects and programmes. He began his career working for a data analytics startup.
Florian holds a degree in data analysis from the University of Oxford and a master's degree in project management from George Washington University. He has several certifications, including PMP, IPMA Level B, Stanford Certified Project Manager, Prince2 Practitioner, PMI-ACP, CSM, CSP, DASSM, DAC, MCTS.
Presenting
The Disciplined Way of Doing Agile
This session delves into the unique qualities that set Disciplined Agile (DA) apart from other methodologies and emphasizes its practicality in implementation. Attendees will discover the key differentiators of DA and understand how easily it can be integrated into their organizations.
Disciplined Agile stands out by offering a comprehensive and pragmatic approach to agility. It provides a hybrid framework that integrates various agile practices, enabling organizations to customize their implementation. This adaptability makes DA versatile and adaptable to different contexts, empowering teams to leverage their strengths and select practices that align with their needs.
DA's ease of implementation lies in its emphasis on embracing the organizational context. It acknowledges that each organization operates within unique constraints and challenges. By assessing the context and selecting practices accordingly, teams can smoothly transition to DA without requiring drastic process overhauls. This context-driven approach ensures a practical and realistic implementation.
DA is designed to build upon the foundation of existing agile knowledge. Organizations that have already adopted agile practices can seamlessly transition to DA by enhancing their current approaches. DA provides comprehensive guidance and resources, enabling teams to evolve their practices incrementally and foster continuous improvement. This approach minimizes disruption and maximizes the utilization of existing agile knowledge.
DA offers robust implementation support through its comprehensive toolkit and guidance. It provides practical insights on scaling agile practices, addressing governance and compliance, and navigating the full product lifecycle. With a wide range of options and techniques, the DA toolkit allows organizations to tailor the methodology to their specific needs. Clear implementation pathways and support resources make the adoption of DA a practical and achievable endeavor.
This session aims to inspire attendees to consider Disciplined Agile as a transformative and practical approach to agility. By leveraging its unique differentiators, embracing the organizational context, building on existing agile knowledge, and utilizing the pragmatic implementation support, organizations can seamlessly integrate DA and drive impactful change. With DA, they can unlock their true potential in an agile and adaptive world.
Learning Outcomes:
Develop a comprehensive understanding of Disciplined Agile and its key elements.
Explore the benefits of cultivating a comprehensive agile mindset throughout the organization.
Gain insights into the hybrid approach of Disciplined Agile, allowing for customization and adaptation.
Acquire practical strategies for scaling agility, embracing value-driven delivery, and fostering a culture of continuous improvement.