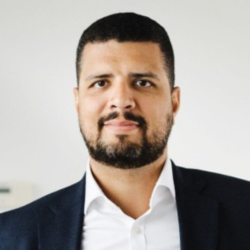 Alexandre Rezende
Associate Partner, AdEx Partners
Alexandre Rezende is a transformation leader for turnaround global companies, focusing on paving the path from strategy to seamless delivery. With over 17 years of experience in multiple industries, he is a recognized industry reference, guiding organizations to achieve agility in PPM-PMO related topics.
Since relocating to Germany in 2012, Alexandre has led international transformations in over 40 countries, including post-merger integration programs. In 2023, he joined AdEx Partners as an Associate Partner, where he continues to drive global transformation initiatives. Prior to this, he served in various management positions, including as a CTO and a member of executive committee.
Beyond his professional roles, Alexandre is also an international professor and speaker on topics related to transformation and PPM-PMO. He has 12 published articles and has been a speaker at numerous international congresses
Presenting
Unleashing its true potential: Evolving a "time-and-budget" PMO into a Global-Transformation-Office that influences and delivers the strategy.
Can you imagine evolving a PMO towards a Global-Transformation-Office which paves the path from strategy towards delivery?
This presentation aims to inspire a resounding "yes!" as we unveil the journey of the PMO's "metamorphosis", contributing up to 40% of the company's results.
Join us as we explore the steps taken to establish a robust global framework & governance while fostering a cultural change. We will provide details behind our integrative approach and share how we triumphed over various challenges along the way.