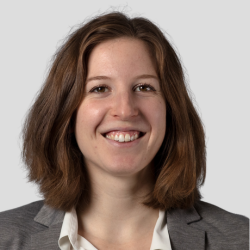 Gianna Neeser
Consultant Data & Analytics / Associate Partner, IT-Logix AG
Work experience:
Since 2019: Consultant Data & Analytics at IT-Logix AG
2016-2019: Management support intern / employee at the Valiant Bank AG
My focuses at IT-Logix AG:
Data Warehouse Development
Disciplined Agile Scrum Master in small teams
Education:
2021: Disciplined Agile Scrum Master (DASM) Certificate
2019: MSc Business Administration at the University of Bern
Engagement: TDWI Young Gun
Passions: Snowsports, hiking, travelling, reading
Workshop / Keynote presentation
An interactive city tour through Agile BI City
Key Learnings
Mastering the techniques to effectively establish your Agile BI project.
Gaining insights into the process of agile BI requirements gathering.
Exploring the variety of agile development processes available for delivering BI systems.
Assessing the current state of Agile BI in your organization and plotting potential next steps.
Learning strategies to harmonize agile practices with contracting processes in the BI domain.
(Identifying and understanding the role of design patterns and automation tools for achieving a robust system architecture.)
Short Abstract
Embark on an agile journey with your BI or DWH project via our tour of Agile BI City. Our interactive workshop features over 30 waypoints across seven distinct districts to help navigate your own Agile BI journey. Starting at Foundation Beach, we explore agile principles, processes, contracts, and requirement handling, culminating in a reflection on your organization's position in the Agile BI landscape. Post-workshop, you'll possess practical experience, a clearer path ahead, and an Agile BI City map.