Author: Alp Camci, PMP
Get to Know our members - an interview with Dr. Andrea Behrends
In the first of a new series of extended Get to Know articles, Alp Camci interviews Dr. Andrea Behrends, president and chair of AB&P who was also the founder and first president of PMI Switzerland.
Could you please tell the readers about yourself like your specialized fields, current role, your motivation in being a member of the Swiss Chapter or any other relevant information about yourself which you would like to share?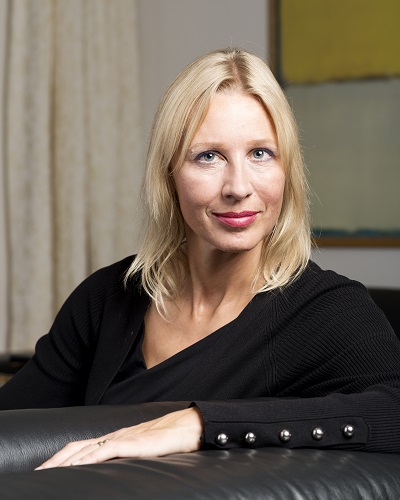 I am leading my company AB&P, with headquarters in Switzerland and offices in major business areas around the world. AB&P specializes in Project Management Training, Coaching and Consulting. In addition, I am president of the board of directors of FKC Switzerland AG. FKC is one of the biggest e-learning providers in Germany. As founder of PMI Switzerland and president for the first 4 years I am deeply attached to the Chapter. I broadened my knowledge, developed business ideas and gained friends in the Chapter.
Could you please tell us your previous and current participation in the PMI-CH Chapter?
I am the first president of the PMI Switzerland Chapter, from the year 2001, when it was founded, until 2005. I continued to participate as speaker or volunteer in Basel. Often I simply join interesting Chapter events and meet friends.
As the first president of the Swiss Chapter, could you please tell us your experiences in setting up the chapter?
We started the PMI Chapter in Basel with a group of my friends who were also working as project managers or project management instructors. A friend of mine came from Freiburg im Breisgau and shared his experiences from Germany. At the first meeting to constitute the provisional Chapter board we needed a quorum of 24 people. A very cautious friend predicted that we would not get this through our network. But (!) we received a quorum of 36 participants voting for us. After a year of work with PMI we were able to do the first elections and founded the Chapter with all necessary legal and regulatory details. Our work is voluntary and we enjoyed our success and ever since I contribute to the Chapter.
Could you share your thoughts about the development of the Swiss Chapter since 2002 until today and your vision about the future of PMI-CH?
There were several milestones we mastered, one I would like to highlight here: In the early years, the idea came up to split the Switzerland Chapter in several smaller Chapters, at least 2, one for the German speaking region and one for the French part of Switzerland. We discussed this and finally voted against it. I believe that this was a wise move. We have a vivid exchange between the local groups at the moment and still are big enough to compare ourselves with the biggest PMI Chapters in Europe. That gives us the advantage of having the recourses to organize big events and to be seen in Europe.
Furthermore, the community becomes more and more international and that is also my vision for the future of PMI-CH. We can give a home to all those project managers who come from abroad to Switzerland and at the same time provide an international experience for those who are Swiss and work locally.
What is the biggest challenge you have faced as a Project Manager?
Stakeholder management tops all other challenges, I believe. The communication with the team, the sponsors, all other effected by the project and those you forgot to speak to. That is something I always push a bit to the side, as my personal strength is in risk management, high level planning and steering committee meetings, i.e. high level problem analysis and solving.
How do you see the Project Management role evolving over the coming years?
I think it is becoming even more important. In big projects, I face often the situation that a full IT team, for example an Oracle team, is integrated into a business project team, for example inclusion or merger with an external business unit. The IT project team and the business project team sometimes don't speak the same language. IT teams have the tendency to split off and do their own thing which sooner or later creates problems. The future project manager should be able to speak the many languages of the project world, such as Prince, Scrum or company own methodologies.
How do you see PMI in terms of participating in the development of the "project management" profession?
PMI is doing a very professional job providing solutions from local to global level
Any other thoughts and information you would like to share with our readers?
Being a project manager certifies that you are a creative problem solver and leader who seeks a new challenge with every new project.