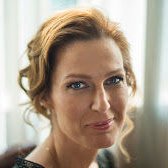 Author: Irina Petkova
Dear Members and Newsletter Subscribers,
I have once again the privilege to share with you my thoughts and I will continue with the theme on volunteering.
At the beginning of the year I was confessing to you my personal experience and why I was volunteering for PMI-CH Chapter. This time I will go broader and will try to urge you to truly see the reason why we as human beings should consider really seriously "giving back" to the society we live, in any forms we find it relevant to us.
You may ask why I am using the PMI-CH Message from the Board platform to talk about this and the answer is very simple. Before being members to anything we are individuals on this earth who now unfortunately observe every single day tragedies conducted by other individuals happening just next to us. The main objective of any organization is to stay relevant and to try to contribute positively to the surrounding environment. As you know we are volunteers driven association and as I firmly believe that serving to others voluntary makes us better people that can strive to make the world a greater place, I feel I have the responsibility and should use this opportunity to persuade you even more in the volunteering challenge.
I am sure many can find excuses of too much work or other duties whenever someone asks them would you be interested in volunteering. Or those that agree are triggered mainly by personal aspirations for growth, which was my initial reason as well by the way.
But my message to you today is do not look for excuses or self-driven ambitions, just think that we are all here for limited amount of time and how our lives and those of our children will be depend mainly on our joint efforts to serve compassionately and passionately to each other. So whether you decide to volunteer to our Chapter that will help our Project Managers community to flourish and like that be beneficial to all of us, or to volunteer in a completely different area where you feel you can contribute and make a difference for good, be sure that all matter and every single simple effort brings us closer to the world we want to live in.
And last but not least it is good to remind ourselves that "Volunteers don't get paid, not because they're worthless, but because they're priceless." – Sherry Anderson. J
I wish you all the best and good luck in your journeys!
Irina Petkova
VP Professional Development