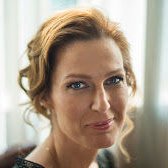 Author: Irina Petkova
Dear Friends,
2017 is already running at full speed and so is the work at our Chapter. The Board had its first meeting in mid-January to reflect on what has been achieved and what worked well in the past year, and to discuss what could be improved looking forward.
Our Chapter is steadily growing and the objective for this year is to reach 1500 members which would bring us into the top 5 chapters in Europe, alongside France, the UK, Northern Italy, Spain and Sweden. Besides all benefits of PMI-CH membership - like the opportunity to be part of the largest PM community in Switzerland and to practice project management and leadership skills as a volunteer - being a member provides you 40% discount at more than 20 events per year where members can regularly meet with other professionals and hear featured speakers discuss current project management-related issues.
This year our work on how to make these events even more attractive to you is continuing, with focus on inviting high-profile speakers, proposing different and more interactive and interesting event types and networking opportunities as well as offering a forum for people searching for new challenges in their professional life to explore new paths. On the administrative side we will introduce a simpler and more straightforward way for you to register for an event and have your PDUs directly uploaded to your PMI account.

To taste the strong flavour of how exciting this year is going to be please join us on the 7th of February at Kaufleuten Klubsaal, Zürich to celebrate together the 15th Anniversary of the chapter with the distinguished presentation of Antonio Nieto-Rodriguez, the Chair of PMI's 2016 Board of Directors, and the exclusive party after that.
Kind Regards,
Irina