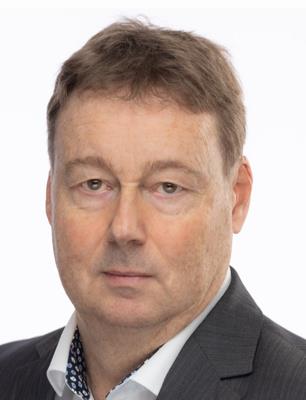 Author: Stefan Vesenmeier - President
Do you want to be a member of the Basel Event Team?
As a proud, newly certified PMP, I had first visited an event organized by PMI Switzerland in Basel 13 years ago. As I liked the presentation and especially the familiar atmosphere at the following aperitif, I attended other events, which took place about every 6 weeks at that time. Although I had only been there for a short time, I quickly had the feeling that I belonged and was a part of this PM community.
I was even more pleased when I was invited by a team member to a team meeting of the PMI event team in Basel.
From then on I was a part of the Basel Event Team. I learned not only how to organize and run events, or how to negotiate with hosts and speakers, but also how to moderate an event, i.e. how to speak in front of people. But what I got most out of it for my life and work is that I was able to learn and improve my skills of leading a team and working with people in a "safe environment", so to speak.
And although I am still passionate about event organization, this evolution from PM to PM - from project manager to people manager - is what makes volunteering with PMI Switzerland so unique for me.
Unfortunately, the past few years with Corono have been very difficult for our traditional way of doing onsite events. The Swiss chapter has been able to maintain and strengthen contact with its community through the introduction of online events, but the on-site teams had a hard time continuing to work together. Especially in Basel, some volunteers had to leave us for professional or private reasons, so we had to stop organizing events in Basel last year due to a lack of active volunteers. And as a good PM (see my "Message from the Board" in this April Newsletter) I now try to accept the recognized problem as a challenge and to work towards a remedy.
Therefore, I would like to start a call to all interested people today: Do something good for yourself - become part of the Basel Event Team of PMI Switzerland!
What's in it for you as part of the Basel Event Team?
you can develop and improve skills that will also help you in your professional life
you can grow yourself further on a personal level
you will make new friends
and have a lot of fun with them
your network will grow (also in exchanges with international PMI colleagues)
you will organize on-site events for the PM community
If you want to become part of the great volunteer community at PMI Switzerland and form the new Basel event team, please contact me.
Contact information: Stefan Vesenmeier
See you soon, I am looking forward to getting to know you.
Stefan Vesenmeier