The PMI Talent Triangle is Evolving
In our changing world, project professionals must be more nimble and resourceful than ever to keep pace and create impact.
PMI has always been committed to empowering project professionals to develop a robust set of skills, but project professionals now need a skillset inclusive of different disciplines and practices, as well as other in-demand skills.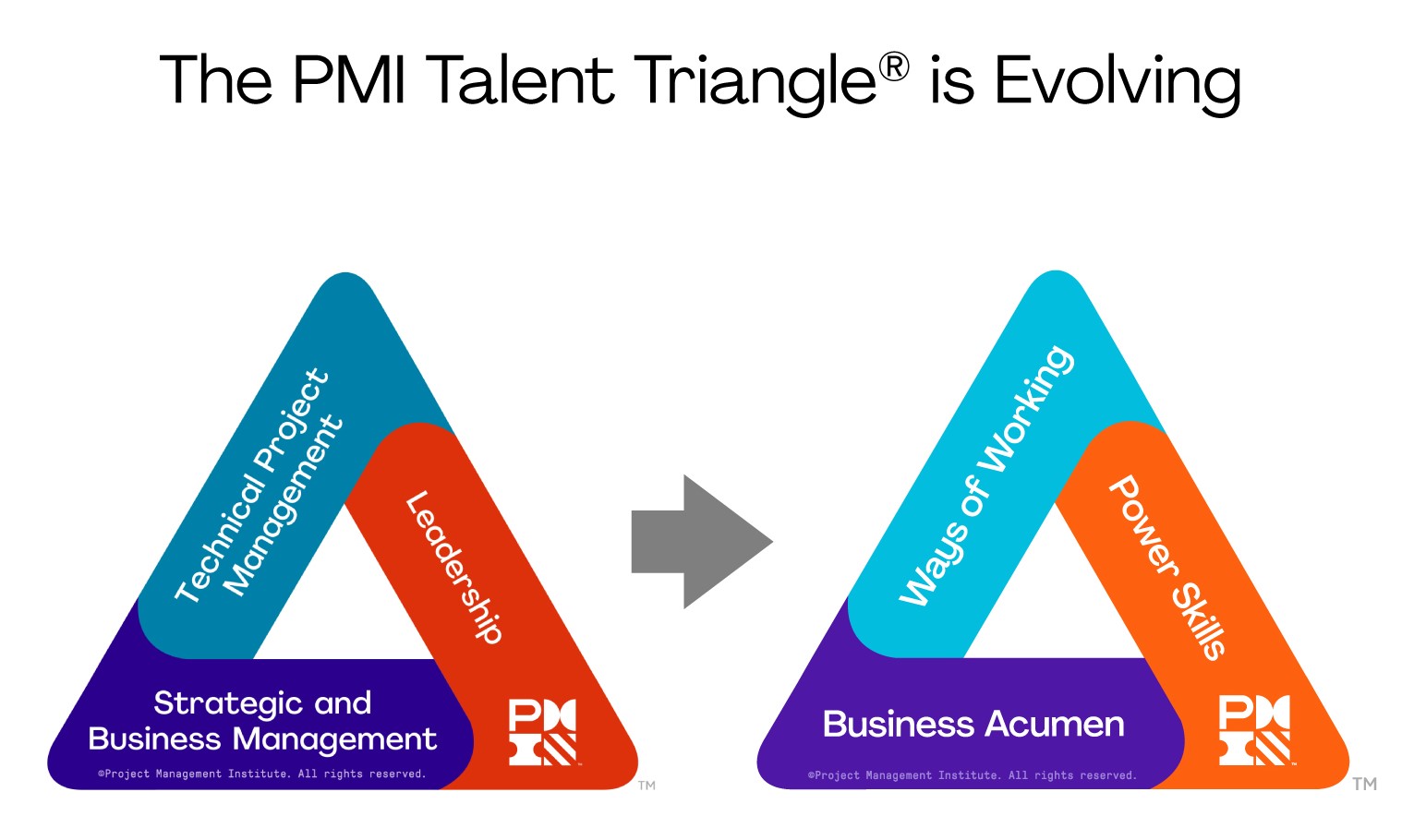 What was the idea behind ?
In order to help project professionals navigate this changing world of work and embrace smarter ways of working, PMI has updated the sides of the PMI Talent Triangle to now focus on:
Ways of Working: formerly Technical Project Management
Power Skills: formerly Leadership
Business Acumen: formerly Strategic and Business Management
Our web site will be updated to reflect those changes. We will have events proposing the new PDUs. PMI did it easy for all its members as it will be a change one by one. The old Technicals PDUs will become Ways of Working PDUS, etc.
Get ready for the future
As project professionals prepare for a future that is coming faster than ever, we see the power of melding the core insights of project management with these three skill categories.
Ways of Working: Whether it's predictive, agile, design thinking, or new practices still to be developed, it's clear that there is more than one way that work gets done today. That's why we encourage professionals to master as many ways of working as they can - so they can apply the right technique at the right time, delivering winning results.
Power Skills: These interpersonal skills include collaborative leadership, communication, an innovative mindset, for-purpose orientation, and empathy. Ensuring teams have these skills allows them to maintain influence with a variety of stakeholders - a critical component for making change.
Business Acumen: Professionals with business acumen understand the macro and micro influences in their organization and industry and have the function-specific or domain-specific knowledge to make good decisions. Professionals at all levels need to be able to cultivate effective decision-making and understand how their projects align with the big picture of broader organizational strategy and global trends.
And because today's projects demand a broad set of skills and capabilities, PMI will continue to focus on giving you the tools and insights you need to develop new skills and tackle your next project challenge. This update to the PMI Talent Triangle will help you to navigate our profession's ever-evolving landscape with confidence.
We have clearly noticed after COVID, people are managing there team, co-workers, friends differently. In projects, we needs to be more sensitive to our environment and those skills can be learned also.
For sure, your PMI Switzerland chapter will propose you events in every aeras of the triangle and as always, good opportunities to network.
I hope to meet you on one of our next events.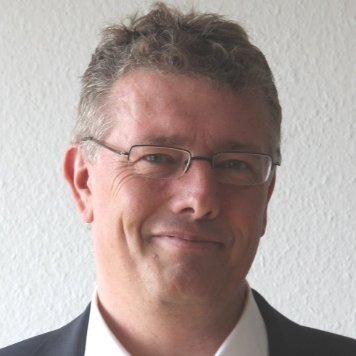 Philippe Soupart
VP Operations - PMI Switzerland Chapter
Aditional ressource
Here is a video from PMI Global to present the new triangle