Authors:
Martin Härri, PMP®, PMI-SP®, PMI-ACP®, PMI-DASSM®

Agnieszka Skalska, PMP®, SAFe® RTE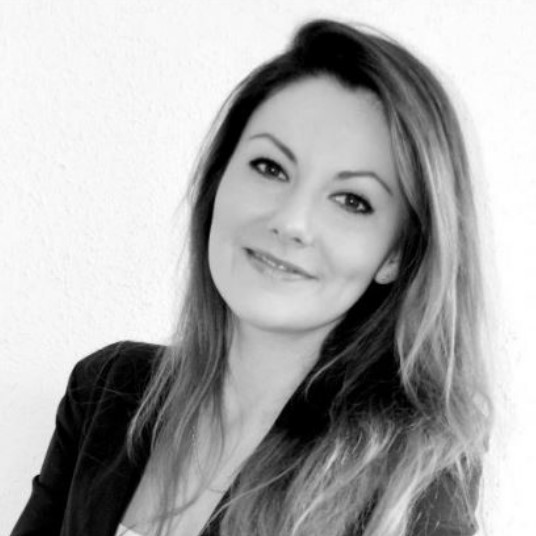 Danh Nquyen, PMP®, CEng, MEng, MIMechE

Michèle Bapst
Salina Santiago, PMP®, APMG PM

Jennifer Chang, PMP®

Introduction
On 29th of September, the 10th PMI Switzerland Conference took place in Zurich. Considering that Covid-related restrictions were still in force in many areas of life, it was quite a brave thing to do, but eventually the courage paid off: 120 participants came to enjoy 15 presentations under the guiding theme of "Innovation in Project Management – Expertise for Changing Times". Looking back, we asked the leads of the 4 organization streams about their impressions and memories.
Discussion
Agnieszka: What is your impression about the Conference? Would you like to organize it again?
Martin (Project Manager): I am so glad that the Conference went smoothly, everything ran like clockwork thanks to the great preparation by the entire team. The spirit of the participants was fantastic, you could really feel that everybody was so glad that they could finally meet and talk in person again. Would I like to organize it again? "Yes" and "Maybe". Yes because I think we have a concept which works very well, as we can see from the very positive feedback from the participants. And because I have tons of ideas for making it even bigger, e.g. organizing this event with multiple locations which are connected via video. Those that have seen the presentation with Tom who was in Canada, and was giving a presentation together with Mario who was on site, or those that have tried out the Microsoft Surface Hub screens know what I am talking about. This would also be a practical application of innovative ways of collaborating and interacting, which would fit perfectly with the theme of the Conference. And "Maybe" because it was a hell of a lot of work to do besides everybody's day job, so I'd like to find a concept which is more compatible with the fact that we are all volunteers, either by hiring someone to organize the conference, or by partnering with several companies that allow some employees to organize this event using company work time. Such a setup would make organizing the Conference more "volunteer-friendly", and bring in different perspectives from even more companies.
Martin: Agnieszka, you were wearing 2 hats in the team, Project Manager and Marketing Lead. What are your impressions from the conference and tell me also if you are happy with the Marketing results?
Agnieszka (Project Manager): I think that we created a memorable conference atmosphere and for many participants it is going to be a major annual event on innovation in project management. We sold out the event completely and we welcomed 20% more participants than originally planned whilst still following health and safety measures. The conference delivered a profit that will be re-invested in activities for our Members and Volunteers. Many of the participants also decided to join the Chapter. Regarding the Marketing activities, I think we had extremely strong marketing this year. We were very active on all our social media channels and we beat our internal record on Impressions (The total number of times your posts have been viewed). Nevertheless, there are still some things that we can do better. The key findings of our retrospective were handed over to the PMI CH Board. Now we will work together on their implementation to make the 11th PMI Conference even better for our participants.
Martin: Michele, you were leading the participants team and you were the first person that came to the Convention Point. I saw you talking to many participants. What did they say about the conference? Do we already have survey results? Can you share some insights?
Michèle (lead Participants team): I am very proud of the very positive feedback that we received. It looks like everyone was extremely happy to be among other people again. We received an excellent score for the conference organization in our survey - on a scale of 1 to 5 we received a 4.7. There are still some elements that we need to improve, such as the online experience or credit card payment but I am sure that by the next conference we will implement these changes.
Agnieszka: Salina, you were responsible for speakers selections. It must be an extremely difficult task. Which criteria did you use? Do you think that the chosen Speakers fit in well to our conference topic: Innovation in Project Management, Expertise for Changing Times? And please let us in on a secret; if someone wants to speak at the conference next year - what does he/she need to do?
Salina (lead Speaker team):
It was great that the PMI Conference team came up with a timely and relevant theme for the conference. That really helped to frame and focus the search for speakers and topics. Our aim was to find professional speakers who share expertise and subject matter passion through unique delivery styles. In particular we looked for people who can bring diverse perspectives to the conversation as well as practical, real-world practices that participants could take away and apply. It was also important to provide a balance of technical, transformational and personal development topics - something for everyone. so to speak. With the pandemic situation, face to face meetings with our speakers were limited but luckily we could interact on a visual platform (Teams, Zoom, Skype) and see them in action through their videos, website and social channels.
For next year's conference, we have a bit of a head start as there is a prospective list of candidates who could not commit for various reasons this year but would be willing to come forward next year. If anyone is interested, just contact any of the PMI conference team members.
Martin: Jenny, tell me if you are a bee, a kangaroo, an eagle or a shark? As a Networking team lead for sure you were an eagle, right? Please share your impressions which networking activities participants liked the most?
Jenny (lead Networking team): Indeed, I am an "eagle"! As a Networking facilitator, it is important to provide the right environment that motivates people to share and exchange with each other. This is great to watch from a distance. We were initially concerned about the Covid situation and the willingness of participants to interact face to face. As such, we prepared some "networking triggers" for the participants, to be on the safe side. But, following a smooth certificate check, everyone interacted like Covid-19 never existed! In retrospect, our worries were unfounded, as participants were so glad to finally meet and exchange "live and in 3D" again. The evening eventually ended with a vibrant apero and a tour through our F10 Startup Accelerator, where participants could learn about the process of turning a regular office building into a space that fosters innovation. For the "hard-core" participants, there was also a live concert, which concluded the event.
Agnieszka: Danh, you were on our risk list as a crucial team member, without you we wouldn't have an amazing website, great pictures and our articles would be full of English grammar errors. You must have received many appreciation cards! How did you enjoy organizing the conference? Are there any lessons learnt that we should take into account for the next year?
Danh (Marketing team): The conference was a lot of fun to organise for me, mainly because of the people I was working with. We got on well with each other and I didn't find it to be "work" at all, except perhaps the last minute rush to get the designs out (though that was my fault really!). In terms of lessons learnt for next year, I would say to have the branding and templates defined early. The content will always come a bit later due to dependencies on other teams, but at least then, when the content is available, it is just a simple case of minor editing before publishing.
SEE YOU NEXT YEAR!
About the authors:
30+ years of experience in project management in consulting and financial services, having led more than a dozen project and program offices. Founding member of the PMI Switzerland Chapter, has held various volunteer roles, including event and conference organizer, board member, and Chapter president. In addition to organizing the Conference, he currently manages the organization network of the Chapter.
Agnieszka Skalska
11+ years of experience in global business transformations, project and program management. Executed over 20 projects for financial services, management consulting and manufacturing industries. Solid business acumen in Operational Excellence, Project Management, Change Management and Information Technology. Always follows the fundamental values of integrity, innovation and collaboration. Growth Mindset. PMI Board Member, responsible for Brand Management and Development.
Mechanical Engineer and Project Manager in the mining and minerals industry. Enjoys working with people towards a common goal, trusting in the team to deliver in their own expertise. Supports the PMI Brand Management and Development team whenever possible.
A highly service orientated person which matches her role in the Project Manager Office at SIX working with all kinds of experts from different areas. Despite often being a challenge at the beginning, she takes pleasure in a good working, harmonized team. When possible, she enjoys being in nature, especially in her cabin in the mountains!
25+ years experience in delivering programs and shaping portfolios in insurance, financial services, pharmaceutical, logistics in global organisations and complex environments. Enthusiastic and passionate about change management, innovation and business partnering towards value delivery and operational excellence. Member of PMI SCNG and PMI Conference Stream Lead for Program and Speakers.
Has a career spanning 19 years in the financial services industry, from Data Production to Customer Support. Fully utilises her strengths of encouraging teams to collaborate and achieving a successful outcome as Project Management, Organisational Change Management and Innovation have become the areas of domain expertise over the last 14 years.