Authors: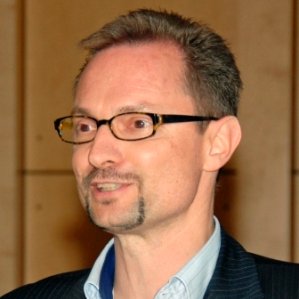 30+ years of experience in project management in consulting and financial services, having led more than a dozen project and program offices. Founding member of the PMI Switzerland Chapter, having held had various volunteer roles, such as event and conference organizer, board member, and Chapter president. Besides organizing the Conference, he currently manages the organization network of the Chapter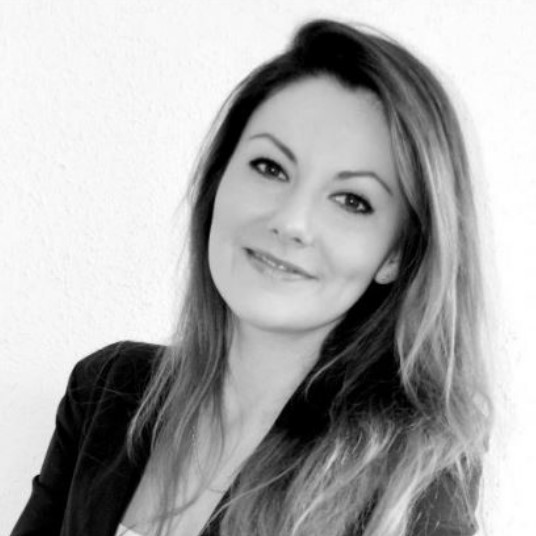 11+ years of experience in global business transformations, project and program management. Executed over 20 projects for financial services, management consulting and manufacturing industries. Solid business acumen in Operational Excellence, Project Management, Change Management, and Information Technology. Always following the fundamental values of integrity, innovation, and collaboration. Growth Mindset. PMI Board Member, responsible for Brand Management and Development.

---
Introduction
Martin Härri and Agnieszka Skalska, Project Managers of the 10th PMI Switzerland Conference, exchange their views on how it is to organize an event on a large scale, finding interesting topics and current industry challenges.
---
Discussion
Agnieszka: Martin, could you please tell me what is the leading topic of the PMI CH Conference in 2021 and why we decided to repeat it?
Martin: In 2019, the Chapter contacted me to ask if I knew a company that could host a conference. Just 2 days prior, I had seen a presentation by Nestlé on their very innovative way on how to plan their project portfolio. In that presentation, the entire audience was fascinated, and everybody said things such as "that's so inspiring" and "I would like to do this as well in my organization". This resonated with me and so I thought, "let's create an entire conference with that purpose: inspire the audience with ideas that they can apply in their projects and organizations." Hence the sub-motto of the last conference "Apply Inspiration!". Btw: Nestlé also presented at the 2019 conference, and later, even won a global award for innovation in portfolio management with their approach.


Martin: Agnieszka, last time the theme was "Apply Inspiration", and I wanted to use the same again, but you proposed "Expertise for Changing Times". Why?
Agnieszka: The year 2020 was extremely world-shaking. The global pandemic had disrupted the lives of most people on the planet, but also created new types of demand in the economy, for example the demand for digitalization of our products and services. Advanced digital solutions started to develop at the speed of light. From one day to the next, our way of living and working changed. The 4th Industrial Revolution accelerated and nothing will be as before. That is why I proposed `Expertise for Changing Times`. As Charles Darwin once famously said, "It's not the strongest species that survives, nor the most intelligent, but the one most responsive to change."


Agnieszka: Martin, do you think that PMI has any credibility when it comes to innovation? Project Managers are rather perceived as "executers", than "innovators".
Martin: Well, there are certainly projects which are mostly about executing according to defined rules. That is typically the case in engineering projects; who wants a power plant to be built by artists? And it was certainly the predominant way of doing projects 20 years ago when I did my PMP certification. But many projects these days are different, just look at the plethora of tools for team collaboration that have emerged in the last few years. PMI has been responding to that by extending their activities into new capabilities which project people need these days, such as Organizational Transformation, Citizen Developer, Wicked Problem Solving, etc. it is also a big topic on ProjectManagement.com, PMI's knowledge platform. A search for the word "Innovation" results in almost 2,400 hits! So, yes, absolutely, PMI is definitely innovative!


Martin: Agnieszka, why would you recommend your colleagues to come to the Conference?
Agnieszka: A big reason to come to the conference is to meet your peers that you wouldn`t have a chance to meet while sitting behind your desk. These kind of events bring people together and suddenly your `big bosses` may become your friends. We also cannot underestimate the value of the networking that is essential in the career development. Furthermore, the conferences help to stay on top of the latest industry trends and gain knowledge. For me personally, the biggest benefit of attending any conference is getting new perspectives and lots of inspiration. These types of events spark my creativity and the need for innovation. It is like opening the window to get some fresh air. I sharpen my saw (Agnieszka is laughing). I mean that sometimes you have to take a break from the "work" to sharpen your skills. A dull axe won't cut a tree nearly as effectively as a sharp one.


Agnieszka: Martin, last time you organized some funny games during the evening, such as robot racing and drone flying. What did the team come up with this year?
Martin: This time we will be a bit more business-focused, but no less entertaining. The SIX building has an entire office floor designed for innovation work, and we will offer several tours explaining it. Not a focus not on the architecture itself, but on the concepts behind it and how the design was deliberately chosen to support innovative thinking. Microsoft is bringing some brand-new hardware which can be tried out, and we will actively foster the networking among the participants in innovative ways. But I am especially proud of how we will close the conference – with a piano concert by a SIX employee who has the hidden talent of being a one-man band. He wowed the audience at this year's SIX-internal TEDx conference…


Martin: Agnieszka, 2021 is a special year for the Chapter, can you say something about it?"
Agnieszka: Indeed! It's been 20 years since the PMI Switzerland Chapter was founded. It is a year of celebration of our achievements, collaboration, and determination. Thanks to the passion, commitment and motivation of many people across 20 years, we have created a community for like-minded people with over 1 and a half thousand members and dozens of volunteers in Switzerland. I believe that every year we are becoming stronger and stronger as an association. I would say "watch us" because there are still many innovative things to come. We create history and the strong fundations for further Project Manager generations every day.


Agnieszka: Martin, I heard that this is not the first conference that you are organizing.
Martin: Yes, I organized the very first conference back in 2005, a completely crazy endeavor which almost ruined the Chapter! In the end, it was very successful, and even made a small profit. Then in 2008, I managed the second one, which was much bigger, and also very successful. I was also involved in one way or the other in the next 6 conferences. And since 2019 I am back in business!


Martin: Agnieszka, PMI conferences are nothing new to you either, right?
Agnieszka: I like to say that the project topic doesn't matter if you are a good Project Manager. During my career, I managed projects in almost all business areas in different industries and I will tell you that I don't see any difference. Once you know the basic rules of project management, know when and how to use pm tools, are pragmatic, know how to work with people, listen actively and have an analytical mind, there is no project that you cannot manage. I used to be on the other side of the conference organization, in the role of speaker. After receiving the award `PMI PC Project of the Year` for the Implementation of PM Standard for Commercial Projects, I started to receive invitations to speak at conferences. Now I organize one of them.