Authors:
Martin Härri, PMP®, PMI-SP®, PMI-ACP®, PMI-DASSM®
Agnieszka Skalska, PMP®, SAFe® RTE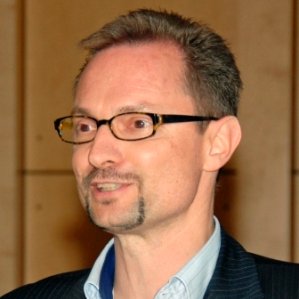 30+ years of experience in project management in consulting and financial services, having led more than a dozen project and program offices. Founding member of the PMI Switzerland Chapter, having held had various volunteer roles, such as event and conference organizer, board member, and Chapter president. Besides organizing the Conference, he currently manages the organization network of the Chapter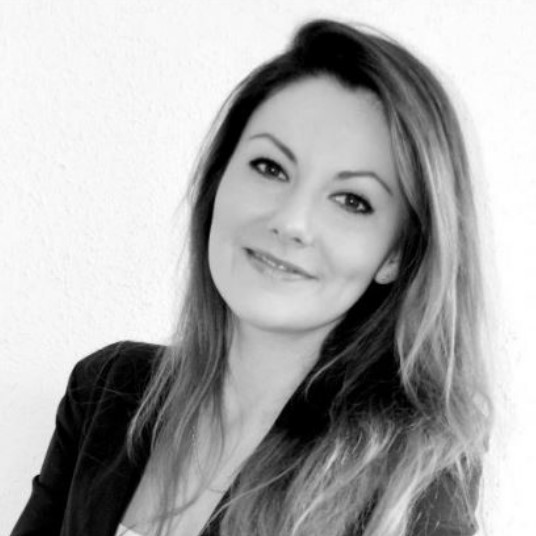 Agnieszka Skalska
11+ years of experience in global business transformations, project and program management. Executed over 20 projects for financial services, management consulting and manufacturing industries. Solid business acumen in Operational Excellence, Project Management, Change Management, and Information Technology. Always following the fundamental values of integrity, innovation, and collaboration. Growth Mindset.
Introduction
COVID-19 has had an impact on almost all aspects of life. In March 2020, the virus had spread to over 100 countries, forcing the World Health Organization to declare a global pandemic. Unprecedented lockdowns, strict travel bans and "social distancing" measures shortly followed. Naturally, one of the worst affected by the pandemic was the events industry(1). COVID-19 had a huge impact on the organization of the 10th PMI Switzerland Conference. From one day to the next, we had to make difficult decisions, consider different scenarios, and finally stop the event preparations. Now, one year later, we mobilized the team again and hope that on 29th September 2021 we will be able to meet again in person and share our knowledge and experience.
Martin Härri and Agnieszka Skalska, Project Managers of the 10th PMI Switzerland Conference exchange their views on the challenges they had to face and share some tips on how to keep a highly motivated virtual team of volunteers together. We hope that you will enjoy reading what they have to say.
Discussion
Martin: Agnieszka, as a member of the PMI Switzerland Chapter Board, how do you feel now that we can finally announce that we will have another Swiss PM Conference this year?
Agnieszka: Relief…. We have put so much effort in 2020 to mobilize a team, to create a promotion strategy and to reach out potential speakers, that if we had to announce to the team once again that the event is on hold, it would be devastating for me. There is a significant difference between leading a team of volunteers in a non-profit organization and leading a team in your `paid job`. The motivators are completely different. Unlocking people's intrinsic motivation is a key. We volunteer because we love to create new things, test our ideas, and we have a natural need to feel achievement. Without these `soft motivators` it would be extremely difficult to keep the team together for another year.
Agnieszka: And you, Martin, having organized several conferences before, what is your feeling?
Martin: It was very frustrating to first cancel the planned date in the fall of 2020, and then postpone the date several times. So now I am incredibly happy that all the effort that went into the preparation of the conference is now finally paying off. You know, I was surprised myself about the success we had in 2019. The spirit at this conference was amazing. It was an immensely proud contribution of Switzerland to PMIs' 50th anniversary. And now we can repeat that success, and hopefully even surpass it.
Martin: But Agnieszka, tell me, what was the hardest thing for you during this time?
Agnieszka: I think re-doing the business case repeatedly to check if new conference scenarios are profitable. We considered many of them; full audience scenario, limited audience scenario, virtual event, hybrid event, face to face event with the webcast and many more variants. We wanted to organize the event for Project Managers at all costs. Every time the Federal Council announced new regulations, we were looking into the Business Case and checked their impact on the cost vs income. I think that now, after creating ca. 20 versions of Business Cases, I am a proper Business Case expert and cost cutting strategist (Agnieszka is laughing).
Agnieszka: And what was the hardest part for you?
Martin: I made it my mission to keep the team together. We had an excellent, though relatively small team in 2019. Some team members stayed for 2020 and we managed to find a good number of additional members, so the new team was larger. I felt it was a good size and we developed a good team spirit. I did not want to lose them, so I continued organizing monthly calls where we discussed when we might finally be able to have the next conference, but mostly we talked about private things. I am enormously proud to say that we managed to keep the team together. Only one person left due to professional reasons, but she was so motivated that she organized a replacement from her company. And now we are all super-excited that we can continue!
Martin: Agnieszka, what do you think, could we have organized the conference as an online version instead?
Agnieszka: It was one of the options that we were considering. In the end we decided that this form is not attractive for our audience because of the limited interactions and networking possibilities with such a format. Moreover, studies have shown that attendees have a short attention span for online events, so running a full day virtual event wasn't appealing. As a Chapter, we are also gaining an experience in running virtual events and the technology risk was deemed to be at an unacceptable level. I normally say `never say never`, which is why I am convinced that the future of events lies in hybrid events. Events that combine a "live" in-person event with a "virtual" online component.
Agnieszka: Martin, do you think that the Covid situation will have an impact on the conference?
Martin: Well, luckily now the allowed number of participants at such events has been increased, so we are aiming again at about 200 people. Maybe we will have to take some precautionary measures, but with the SIX ConventionPoint, we have an experienced partner so I have no doubt that we will meet all obligations.
Martin: But let us talk about the topics of the conference: do you think that the pandemic has an impact here?
Agnieszka: Of course! Our business problems have changed over last year. We have learned to work in virtual teams, and we all started to work at home. The world has sped up the digitalization processes and we can notice a downward trend for business travel. Now everyone is asking one question: How the future of our work will look like after the pandemic? I would say join us at the 10th PMI Switzerland Conference on 29th September 2021 and get some Expertise for Changing Times. Meet many inspirational speakers and exchange views with other participants. Hurry up! We only have a limited number of tickets available for sale!
Sources: