Author: Martin Härri, PMP, PMI-SP, PMI-ACP, SA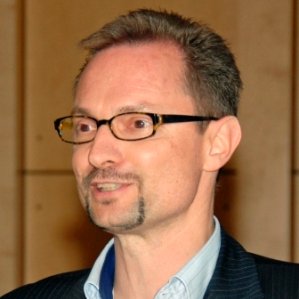 I just had 2 intense days of training for the PMI-DASSM certification with Daniel Gagnon. The training was excellent, and I am taking this as an opportunity to recommend to my network to have a closer look at Disciplined Agile. And for dramatical purposes I am exaggerating my statements a bit – but just a little bit. 😊
2 thoughts:
If you are a practitioner interested in taking a Scrum Master exam, and are not sure if you should take it from any of the usual providers, such as Scrum.org or SAFe, then here's an analogy: if you take this training from the usual providers you will be like a cook that has learned to cook a great meal (and I really mean that it can be great). But you need the kitchen and the ingredients as per recipe. If you take the training from Disciplined Agile you will be able to create a great meal. You will learn about the types of ingredients, including alternatives (!), about different ways to prepare, cook, and present them, and you will be able to cook it in a kitchen with a wood-fired stove and copper pots, and in a kitchen with high-tech food processing equipment. As per DA principle #5: "Choice is good". But be warned: the cooking instructions do not fit on the back of a food package, it's a big book, so plan enough time for the training!
And if you are a line manager thinking about sending a team member to a training, consider this: if you send them to one of the usual trainings they might come back as what I call "Agile Taliban". They will see it as part of their mission to "protect the team from the outside", which means "team = good, company = bad". And to come back to the cooking analogy from above: you might have to redesign the kitchen, and spend a lot of money on what they perceive as "the right ingredients". However, the mindset of DA is a more company-friendly, as DA Principle #8 is "Enterprise awareness". Which means the Scrum Master has the role of maintaining a bridge between the company and the team. "Team = good, company = good".
I hope you liked my analogy. For more information, check out the Disciplined Agile website.
Addendum: the standard book on DA is Choose your WoW!, which, by the way, PMI members can get a free electronic copy of. But I do not recommend to start with this one, as it is about as exciting as reading the PMBOK Guide. It is very valuable for learning, and as a reference, but as an introduction into the topic I rather recommend Introduction to Disciplined Agile Delivery: A Small Agile Team's Journey from Scrum to Disciplined DevOps. It is the (fictional, but very realistic) story of a software development team which started with Scrum, but then by applying many of the DA principles, evolved their WoW over several iterations. That makes the whole idea of DA much more clear, and wets your appetite for then reading Choose your WoW! About 13$ for the eBook.