Author: Stefania Tanasescu, PMP
Director Virtual Events - PMI Switzerland Chapter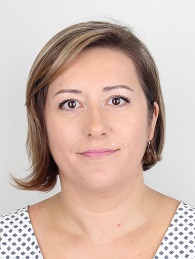 In today's challenging business environment, complex challenges are not solved through technical project management or strategic/business management alone. To truly navigate current possibilities and use our energy and time more efficiently, we need to start from within ourselves. This is why transforming the way we communicate is at the very core of developing the collaborative leadership skills needed for the future of meaningful life and work.
PMI is continuously advocating the importance of leadership skills and Sunil Prashara shared some of the key "Power Skills"at the 2020 PMI Switzerland Annual meeting in Zürich:
In order to meet these needs PMI Switzerland is creating a series of what we call "Emergent Leadership Power Skills". This series is segmented into subject-specific, interactive sessions. Each session will tackle one Power Skill. We will apply theory-based and practice proven hands-on methods and tools which are rooted in transformative learning and coaching, competence-oriented didactics and systems thinking. The sessions are designed in a virtual format using the Zoom application.
We will offer an adaptive frame of learning and doing:
Maximize individual learning within an inspiring group of peers in a 90 min online group session with maximum 15 participants
Your personal needs and interests are driving the laser("hit the spot" on a specific area of challenge or interest) coaching sessions as 3 individual online coaching sessions are included
Stay accountable by teaming up and expanding your network
Power Skill 1: Courageous Feedback
Wednesday, September 30, 2020, 18:30 – 20:00 pm (CEST)
Learn how to:
build solid frameworks for rigorous, excellent feedback
raise praise and criticism based on proven tools
strip out biases and "moodiness"
focus on results and forward the action
create better processes
better manage your energy
Power Skill 2: The Coach Approach
Wednesday, October 21, 2020, 18:30 – 20:00 pm (CEST)
Learn how to:
start being more coach-like with 3 micro skills
use 1 practical tool with 5 steps to help your people finding their solution
shift from advice monster mode (tell-and-control) to considerate guidance and navigation
sustain a curiosity-led behavior as your innate way of leading and interacting
scale your leadership
Power Skill 3: Creative Conflict
Wednesday, November 11, 2020, 18:30 – 20:00 pm (CEST)
Learn how to:
interpret the source and stage of the conflict
analyze the context that raised the conflict
navigate 5 conflict-handling modes
appreciate the value of different conflict styles
recommend the appropriate conflict resolution solution
About your coach - Julia Posselt
I am...mentor coach for rocket builders, teacher at Swiss universities, learner of insight traditions, sparring partner for project professionals.
Creating breakthrough movements
Since the end of the nineties, I have been working at the forefront of digital innovation with multi-national teams, delivering large-scale transformation agendas and implementing strategic initiatives for Swiss and multinational organizations.
Born from an eclectic blend of creative disciplines and organizational good practices, my work is tuned with insight traditions. It has over twenty years of professional development and refinement with some of the biggest brands in the financial services and healthcare industries. You now also find inspiring tech companies and nimble startups among my clients.
As a Certified Professional Coach and Project Professional, with me, you get the best of both worlds.Come as you are, bring curiosity and an open mind… and benefit from guaranteed value by knowing what you want to get out of the sessions.