Author: Stefania Tanasescu, PMP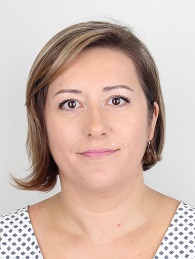 Dear Project Management enthusiasts,
Do you want to learn more about Social Project Management? Are you wondering what exactly Social Project Management is? In this case, please register for the following 3h online workshop with Peter Taylor on 15th September which is published on our webpage www.pmi-switzerland.ch/events.
Social Project Management
A project is a temporary endeavour where people come together to work towards a common
goal and purpose; it is therefore a temporary endeavour that must rely on a social system of
communication and collaboration in order to succeed.
Social project management is a non-traditional way of organising projects and managing
project performance and progress aimed at delivering, at the enterprise level, a common
goal for the business but harnessing the performance advantages of a collaborative Community.
There is a paradigm shift ongoing in many organisations that is about finding a practical
balance between the challenges to traditional project management made by Project
Management 2.0 - which encouraged a move away from centralised control of projects and
instead promoted the value of team collaboration – and the practical recognition that large
scale projects do require a stronger form of centralised control and governance.
Who should attend?
The remote workshop is directed at anyone leading projects or leads a community of project
managers, and who are keen to understand, and be prepared for, the transformation
towards Social Project Management.
Benefits
You will learn about the paradigm shift to 'Social Project Management' and what the benefits
are, as well as the challenges and opportunities.
At the end of this workshop, participants will be able to:
Clearly describe the Project Management 2.0 world and the progression towards Social Project Management
Understand the benefits of a decentralised and collaborative project world
Appreciate what a project manager needs to understand about harnessing this social world and what the obstacles can potentially be, and how to overcome them
To have 'top ten' list of things to do and to avoid when taking your project team 'social'
About the speaker - Peter Taylor
An experienced Change and Transformation Specialist who has operated at a global scale within many industries, for organisations ranging from small to enterprise.
Peter is the author of the number 1 bestselling project management book 'The Lazy Project Manager', along with many other books on Project Management, PMO development, Executive Sponsorship, Transformation Leadership, and Speaking Skills.
He has delivered over 380 lectures around the world in over 25 countries and has been described as 'perhaps the most entertaining and inspiring speaker in the project management world today'.