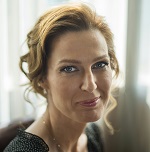 Author: Irina Petkova, PMP
Dear Members and Newsletter Subscribers,
We are soon going to wrap up 2019 with all the accomplishments and lessons learned that each one of us gathered in the course of the year, and as usual with the dreams how 2020 could be even better. Despite knowing how important is to learn from the past and apply it in the future, I would like to urge you, though, in that exact moment just to be mindful for a second that the past is gone, the future is uncertain and we only have the present when we have the opportunity to do something good to others and ourselves and express acknowledgement.
I start with this opening not to imply that we should not reflect back and not think forwards, but just to challenge myself and you to slow down in our fast paced environment and to appraise the moment from the perspective of what we have now in our hands and what we need to make not to lose it.
Doing this from the angle of my Board role not surprisingly I am looking and thanking to the biggest asset in our Chapter - the people that devoted their free time and energy to drive the launch of new initiatives as fostering PM community interactions, reaching out to young generation, producing appealing newsletter and website, attracting new sponsors, organizing high quality conference, master classes and events to our membership, just to name a few. I believe the experience was truly inspiring and extremely rewarding to all involved . As I quoted Sherry Anderson previously - "volunteers don't get paid, not because they're worthless, but because they're priceless." and this should continue to be recognized.
To express our joint gratitude to each other being a member who gave a great idea or volunteer who moved it forward and celebrate another moment together I have the pleasure to invite you to our Annual Membership Meeting which this year will take place in Zurich on 6 February 2020. The keynote speaker at the AMM for the first time in the history of our Chapter will be not anyone else but the President and CEO of PMI - Mr Sunil Prashara who will persuade us for the increasing need to grow our "power skills" that are uniquely human: creativity, leadership, inspiration, empathy.
At the end I would like to use this opportunity to thank you sincerely for all the support and appreciation all these years I have been serving to the Chapter as this is the last time when I will have the privilege to address you all through the pages of the Chapter Newsletter. It was an honour for me to be with you in the last seven years. Thank you!
I wish you all the best and good luck in your journey!
Irina Petkova
President