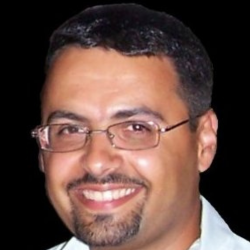 Matteo Scalabrino
Global Manufacturing Sustainability Lead – Syngenta Crop Protection AG
Matteo has twenty-five years of experience developed through an international work life: France, USA, Germany, Italy, Romania, China and Switzerland. He is fluent in three languages (Italian, French and English).
Matteo developed professional engineering and project management skills through high-end R&D work in advanced materials for the automotive industry.
In the early 2000s, he grew-up in a fast-paced environment generated by industrial start-up projects: he participated in the construction and start-up of two industrial lines in Germany, and then led two new investment projects in Romania and China.
Since 2011, Matteo has reinforced his project management skills and professionalism by leading projects in the field of strategic infrastructure and environmental control systems for a world class chemical manufacturing site based in Switzerland.
He is currently engaged, for the same company, in the definition of policies, programs and governance for supporting the achievement of carbon emission reduction targets set for the Active Ingredients manufacturing function.
Matteo is fascinated by high-tech industry able to contribute to global progress and stability by offering solutions for a socially viable, and environmentally sustainable, industrial manufacturing sector.
Presenting
From engineering project management to environmental sustainability within manufacturing: description of a journey
The subject of the environmental sustainability of industrial manufacturing is rapidly moving from a Free-to-Operate to a License-to-Operate domain. This transformation is happening on a global level, with developing economies such as EU and USA leading the path.
This change, coupled with more stringent ESG reporting frameworks, requires the development of a robust governance of the operational environmental impact, and of the carbon footprint in particular.

In this session we will exchange on:
- What does managing sustainability means for an industrial/chemical manufacturing operation?
- How do the competencies of an engineering project manager could be leveraged?
- What are the next generation skills that will be required for successfully managing sustainable industrial operations?