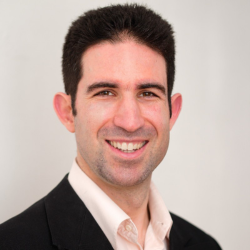 Joachim Dehais
PMI Switzerland - VP Volunters
Former researcher of food algorithms and AI, now consultant for IT & Strategy in life sciences, and independent consultant in management, solution design, and negotiation. Mc Gyver aficionado and irreverent problem solver.
Presenting
Workshop: Wicked Problem solving to explore better ways to solve complex problems and collaborate with others.
We introduce to you PMI's latest tool to break complex problems into simple collaborative exercises. With this tool, you will identify, analyze, and solve problems easily to ensure better outcomes for yourself and those around you.
Through this introduction, we will show you examples of complex problems and a taste of the tools you can use on them. First comes framing and understanding problems. After this, we will go through the search for and design of solutions, followed by methods to take decisions and plan action.
Learnings
Understanding how to frame complex problems
Knowing how to decide efficiently on a way to address them
Practicing collaborative problem solving tools