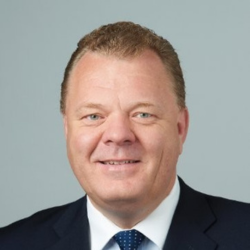 Frank Wendt
Managing Director Protiviti
Frank Wendt is Managing Director of Protiviti a global consultancy firm belonging to the Robert Half Group which quoted at the NY Stock Exchange. He also is the Director for Europe of Unanimous AI Inc. the company that specializes in "Artificial Swarm Intelligence" and developed the 1st commercially successful SWARM platform. During his career Frank has developed expertise in the field of expert and neural network systems and now in the specialty area of Artifical Swarm or Collective Intelligence. He has experience in the application and the value creation of such systems in practice and how the right deployment leads to higher automation and better effective decision making. Before his current positions he worked at Intel Corp., KPMG & Cortera. He also was co-founder & CEO of Obligate AG.
Presenting
How "Artificial Swarm Intelligence" amplifies intelligence and decision making while reducing human bias


The session will introduce the topic of "Artificial Swarm Intelligence" and "Swarm" the world's first AI platform that amplifies the intelligence of networked business teams, enabling significantly more accurate forecasts, predictions, decisions, and insights.
The scientific underpinnings derived from biological principles of Swarm Intelligence will be explained – the process that allows flocks of birds, schools of fish, and swarms of bees to reach optimal decisions with remarkable efficiency. It will be demonstrated how these natural swarms principles are built into Swarm AI technology, that empowers any group to maximize their combined knowledge, wisdom, insights, and intuitions. The application and value in transformation and large change management projects will be discussed and shown.
Learnings
Understanding of what "Artificial Swarm Intelligence" is and how it can add value to project management and business.
How is swarming performed and what are the key and tangible results.
How is intelligence amplified and human biased reduced.