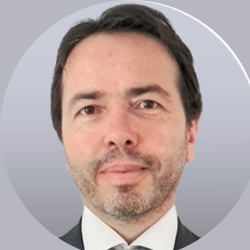 Baris Karapinar
Head ESG & Sustainability Protiviti
Baris brings nearly 20 years of academic and policy consultancy experience in sustainable development, climate change mitigation and adaptation. He has worked for several agencies of the United Nations and actively contributed to the development and execution of the sustainable development goals (SDGs). He was a lead-author of the Intergovernmental Panel on Climate Change (IPCC). Baris has further specialized in sustainable finance, green investments, and taxonomies for sustainable activities. He is advising the Climate Finance Unit of UNEP. He worked as a co-leader of a research program on trade and climate change at the University of Bern. Baris engages in consultancy for global businesses on effective and impactful design and execution of ESG strategies.
Presenting
How "Artificial Swarm Intelligence" amplifies intelligence and decision making while reducing human bias
The session will focus on various applications of AI for business sustainability.
In this session you will…
…learn how AI helps businesses optimize business' resource consumption, energy efficiency, reduce their operation's carbon emissions;
…learn how AI can provide unprecedented level of analytical power for promoting sustainability within an organisation by leveraging data collection, analysis, and insights to understand environmental impacts, identify opportunities for improvement;
… discover how AI can also facilitate effective decision-making to promote collaboration and overcome collective action problems in environmental management;
….also in an interactive session moderated by the team of Artificial Swarm Intelligence, you will assess how AI may help businesses prioritize sustainability objectives. The process of SWARMING will highlight the ability to make unbiased group decisions and producing a single result of prioritization or ranking by importance or impact. This is especially important as these decision processes require multi-disciplinary stakeholder input, insights and knowledge;