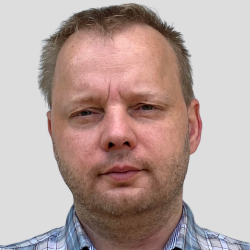 Annar Merirand
Scrum Master & Agile Coach - Ferring Pharmaceuticals
With a deep interest in automation and an understanding of its potentials and complexities, especially in relation to advanced machine learning tools, Annar has spent over 27 years working in the IT industry. His wealth of experience spans various roles such as Software Developer, Architect, Project Manager, Scrum Master, and Agile Coach, acquired across different European countries. This extensive, cross-regional exposure has broadened his expertise and skills, making him an adaptable professional within the IT landscape.
Presenting
Effects of recent and upcoming AI discoveries
The rise of the Large Language Models has brought the topic of Artificial Intelligence into the spotlight again.
The engine behind AI - machine learning, that was first formed in the 1950s, has been part of our everyday lives for decades, often invisible.
We will look at the situation on 3 different levels: Individual, Organizational and Societal and discuss how to take advantage of the opportunities and mitigate the risks that are highly likely to be realized.
Learning outcomes:
Understanding on what is happening in AML (Advanced Machine Learning) space
How to take advantage of the opportunities and mitigate the risks involved
How to spark discussions on what to do next in your organization