Diversity, Equity and Inclusion: Helping Enhance Sustainability and Competitiveness in Uncertain Times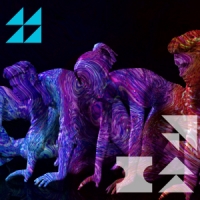 Digital Disruption.The Climate Crisis. Demographic Shifts. Economic Shifts. Labour Shortages. Civil, Civic And Equality Movements. In 2022, PMI identified "Megatrends", dynamic forces that are poised to continue shaping the world as we know it.
Whether through the prediction that AI will take over at least 50 percent of current project management activities, or the observed shift towards an average 70 percent majority Millennial/Gen X labour force, the Megatrends have created both obstacles and opportunities for organisations to leverage in the pursuit of survival and sustained competitiveness.
The catch? An organisation needs to adopt an intricate approach to its strategy to stay relevant. How? By assembling multi-talented teams that exploit project management best practice to drive the creation of dynamic products and services to fulfil customer needs. This is where Diversity, Equity and Inclusion come in. What are the three? Why do they matter in today's marketplace? How are they linked to the Megatrends? And how can they support project and business goals?
Our speaker(s)
Eric Jelenje PMP, MBA

With over 10 years of work on gender and age diversity-driven global development programmes, Eric is a passionate advocate for the DEI agenda and its cross-industrial relevance to organisational strategy.

Currently on a key role supporting the Project Management Institute's DEI Strategy and Culture Journey at global level, Eric also writes articles and facilitates events to share his knowledge and lessons on DEI best practice.
Information on Privacy
With your registration, you consent that PMI Switzerland publishes any taken photos or videos from this event on all social media channels of PMI or PMI Switzerland.
Pricing
PMI Switzerland members 20 CHF
Non-members: 35 CHF
Cancelation Policy
100% refund is possible for a ticket if canceled the latest 7 days before the event.
Do you have a question or comment about this event?
Event Properties
| | |
| --- | --- |
| Event Date | 20-06-2023 18:30 |
| Event End Date | 20-06-2023 21:00 |
| Individual Price | 20 - 35 CHF |
| Event language | English |
| No. of Business Acumen PDUs | 0.5 |
| No. of Ways of Working PDUs | 0.5 |
| No. of Power skills PDUs | 0.5 |
| Location | Impact Hub Geneva |