An Open Space Forum around the PMBOK 7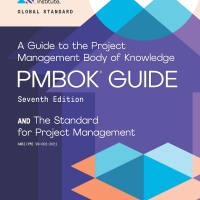 Open Space session 8 is about PMBOK 7
The PMBOK has always been the bulk of the theoretical know-how of the PMP aspirant or graduate. Edition after edition has grown the number of processes and knowledge areas. PMBOK Guide 6 tried to keep up with the times, by having the Trends and Emerging Practices, Tailoring Considerations, and Considerations for Agile/Adaptive Environments sections at the start of every Knowledge Area chapter. Even despite the comprehensive Agile supplement, it seems it was still and (perhaps wrongly) perceived as hardcore Predictive (Waterfall) centered. So the PMBOK's structure has shaped PMP holders for years.
Now the PMBOK Guide 7 has done away with ITTOs (Inputs, Tools & Techniques and Outputs) (really!!). This is a radical repositioning for the PMBOK in the Project Management knowledge landscape.
If you've seen reviews, or read, or provided your input to the PMBOK Guide 7 Exposure Draft, or just seen some YouTube videos from famous PM personalities sharing their first 1st impressions of the 7th edition, then join us and share your thoughts.
If you have an opinion you want to voice, or want to hear the community consensus, or would like to share any uncertainties, and find ways to get answers, come join the PMI Switzerland chapter hosting an Open Space around the theme of the PMBOK 7. You are welcome even from outside the Chapter, or whatever your skill level. We are especially keen to have old hands and trainee PMPs, because as you may now know; diversity leads to better Open Spaces experience.

Register for an energizing empowering event like few other and come away with not just having discussed the PMBOK Guide 7, but network connections and a new facilitation format you can use at work for your own harnessing of the collective intelligence of your stakeholders in a safe and positive way. And we have started to add 15 minutes of extra time for networking.

Looking forward to seeing, hearing, and learning from you!

About Open Spaces
A safe space to share experiences, tips, or discuss issues and questions you may have. We only have the topics that you bring. So do come armed with the real-life problems you want to be solved by your trusted expert colleagues.

Who's it for?
Are your PM/PMO concerns getting enough attention?
Are you creating good-quality connections online?
How often do you structure meetings radically differently than usual?
We welcome you - anyone who has to manage projects, whatever their nature - to share the pressing points you'd like to talk about and perhaps get input for a solution.

Our main principles
Safe room - thus no recording, you are free to share and it stays within the few people in your breakout room.
Introductions in the main room by all participants - we aim to allow 15 seconds per person which is enough to share: name/position/ company or industry / what you're coming with; in one sentence. This helps everyone to know who is who.
In small breakout rooms, it is easier to open up to a few people than to many.
Participants bring their own topics to discuss. More topics => smaller groups => better interaction and engagement.
In every breakout room, we want to ensure everyone gets a chance to provide at least some brief input into the question or issue.
We use the Slido tool to capture your suggestions in the Topics Backlog.

Whoever comes, is the right person. Whatever happens, is the only thing that could have happened.
Event Properties
| | |
| --- | --- |
| Event Date | 09-11-2021 18:30 |
| Event End Date | 09-11-2021 20:00 |
| Individual Price | Free |
| Event language | English |
| No. of Strategic PDUs | 0.5 |
| No. of Technical PDUs | 1 |