ERP Transformation: how can we do it right?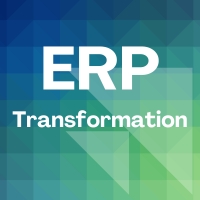 Typical reactions of the stakeholders to the idea of a new ERP is: "it is costly", "takes a long time", "benefits? – only for the consultants", "we have just finished 10 years journey of implementing the current one", "we have other priorities" etc. etc…
Yet for various reasons, companies have to consider and finally embark on the ERP journey: ERP Vendors stop supporting their older products, push for newer cloud versions, running on multiple various ERP causes growing challenges for IT and business functions, current ERP platform does support the growth of the business.
Based on the starting position and envisioned ERP target state, there are various ways of achieving the goal. The effort of defining an ERP strategy, and preparing and performing an ERP transformation can be structured using the below dimensions: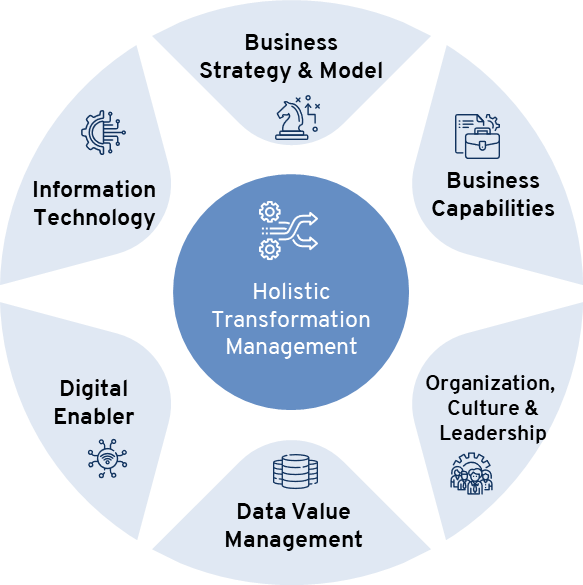 Do not forget about the methodology! Not only do the ERP platforms evolve - also various Project Management methodologies are being developed and adapted to support ERP project-specific aspects.
We will present a few Swiss and German client case studies of the recent ERP (S/4HANA based) transformations: various transformation scenarios, various methodologies and tools but facing similar challenges.
And we are excited to discuss your or your client's experiences.
Our speaker(s)
Tobias Wittebrock

AdEx Partners based in Düsseldorf, responsible for Application Transformation Service Portfolio.

Tobias has spent the majority of his career working on large-scale international Business Transformation Programs (SAP and non-SAP architectures) with a focus on strategic enterprise architecture, integration, and operations.

Currently, Tobias is advising companies regarding their ERP strategy, focusing on the IT operations, Cloud, SAP RISE, and required preparation activities. He is also helping in bridging the needs of integrated ERP implementations and the expected agility in modern project management approaches.
Marcin Pozorski

Partner at AdEx Partners based in Frankfurt/M, responsible for the ERP Transformation Service Portfolio.

Marcin has spent the majority of his career working on large-scale international ERP (SAP and non-SAP) implementations as well as managing key SAP platforms within SAP Centre of Excellence at a global automotive OEM.

Right now, he is helping his clients to answer their key questions about the ERP strategy, roadmap, and required preparation activities and also is actively contributing to the ERP Program & project management teams and program sponsors.
Information on Privacy
With your registration, you consent that PMI Switzerland publishes any taken photos or videos from this event on all social media channels of PMI or PMI Switzerland.
Cancelation Policy
The number of the participants is limited. Please cancel your registration if you decide not to attend.
Location
This is an online event. You will receive connections details with your registration confirmation Email.
Do you have a question or comment about this event?
Event Properties
| | |
| --- | --- |
| Event Date | 07-03-2023 17:00 |
| Event End Date | 07-03-2023 18:30 |
| Individual Price | 0 CHF |
| Event language | English |
| No. of Business Acumen PDUs | 0.5 |
| No. of Ways of Working PDUs | 0.5 |
| No. of Power skills PDUs | 0.5 |