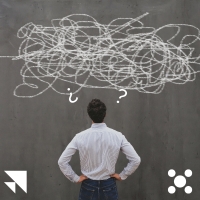 "How to foster and build teams to solve complex problems" – a 60-minute talk about teamwork and its growing importance in business today.
Outline of the Talk.
1. What are complex problems?
2. Teamwork is hard. Why do we need them?
3. What are Teams and how do we foster and develop high-performing teams?
4. How do we work together and interact on a team. What are good norms?
5. How do we communicate effectively with each other.
Our speaker(s)
Martin Ahlström

About Martin Ahlstroem

Martin is passionate about high-performing teams and how to foster the environment needed to solve complex problems. He has a diverse experience ranging from 3 years in the military, 10 years in a large technology company, 4 years in the financial industry and he joined a telecommunication company end of last year as an agile coach.

His beliefs can be summarized by Peter Senge quote.

'The only sustainable competitive advantage is an organization's ability to learn faster than the competition.'
Location
Viadukt Bogen D
Viaduktstrasse 93
8005 Zürich
Agenda
18:00 – 18:30 Registration
18:30 – 18:40 Welcome and introduction
18:40 – 20:00 Lecture and Q&A
20:00 – 21:00 Closing and Apero
Pricing
Non PMI Switzerland Member: 55 CHF
PMI® Switzerland Chapter Member price: 35 CHF
Early bird: 5 CHF discount until 22th of February.
Do you have a question or comment about this event?
Information on Privacy
With your registration, you consent that PMI Switzerland publishes any taken photos or videos from this event on all social media channels of PMI or PMI Switzerland.
Cancelation Policy
100% refund is possible for a ticket if canceled the latest 7 days before the event.